The NFL Draft is back and bigger than ever and that means a few things: it's Kiper, McShay, and Mayock SZN, it's time to spend three days watching hundreds of 21-23 year olds have zero choice over their place of employment in their chosen profession, and it's also time for prop bets.
I love the NFL draft. I love any non-military related draft if I'm being honest. I spent more time watching the WNBA draft a couple weeks ago than I did watching actual women's college basketball all of last season. What can I say? I'm a sucker for watching someone's dream come true in real time.
I'm also a sucker for watching Roger Goodell be a creepy, ginger weirdo.
Last year I wrote this same blog. It went okay, ending up +1.55.
In case you don't click the link, I'll have you know that my first bet was having Laremy Tunsil go in the top 4.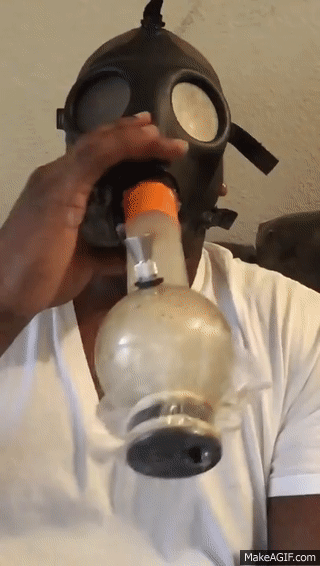 If I were a hack, I'd tell you that bet quickly went up in smoke.
This year the draft is outdoors because apparently this event hasn't gotten ridiculous enough. Not to mention, it's being held in Philly with all of those animals in attendance.
Should be fun.
Deshaun Watson – Under 12.5 Pick (+110)
Of the teams with top 12 picks, you could conceivably see nine of them drafting a QB, some more likely than others. Two of those 12 picks are held by the Browns.
Trubisky is the somewhat heavy favorite to be the first QB drafted, but it's far from a slam dunk and obviously there's a good chance both of them go early.
With the high priority placed on the position, you have to feel like Watson or Trubisky could get picked at any time early in the first round as long as it's not the Titans, Bengals, or Panthers. Wouldn't be surprising at all to see a team move up to draft one of these guys either.
The best thing you can ask for if you've got this Watson ticket is Trubisky going in the first three picks. That'll create some urgency and force teams to make a quick decision on Watson.
Dalvin Cook – Over 26.5 Pick (+165)
I love Dalvin, so this is gonna be tough to pull for, but it seems like he's been sliding recently. His combine numbers weren't great and he also hasn't been helped out by Christian McCaffrey's rise.
The running back class is one of the deepest of the position groups, it's pretty low priority, and there's a thought that Dalvin could drop all the way to the second round.
It didn't help him that the Raiders signed Beast Mode today.
Christian McCaffrey – Under 8.5 Pick (+155)
Essentially it's "Will the Panthers take McCaffrey with the 8th pick?" I spent 45 seconds looking at mock drafts and every single one of them had the Panthers drafting him.
John Ross – Over 18.5 Pick (+100)
John Ross is absolutely electric, but WR isn't a pressing need for a lot of teams and he's probably #3 in the WR group behind Mike Williams and Corey Davis. On top of that, McCaffrey is a bit of a combo with his ability to play in the slot.
You can never count out a team to reach a bit on Ross because of his 4.22 40 speed, but it's happened less since Al Davis died.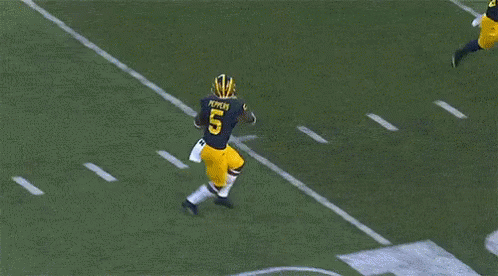 Jabrill Peppers – 1st Round Pick (+150)
I know there's a lot of questions about his position, if he's really actually good at anything, and things of that nature, but I have a hard time seeing him fall out of the first round.
Picks 21-24 is probably the sweet spot for him as the picks stand now. If he's not picked in that range, it might be time to start worrying.
Solomon Thomas – #2 Overall Pick (+175)
Right now, it's the 49ers in this spot. Who's calling the shots now? John Lynch.
Lynch hasn't spent any time in a front office before, so I have a hard time seeing him really being active making a big trade here. I'm not sure he's comfortable enough yet to go for that.
From there, the 49ers need basically everything, so I'm guessing a guy who played safety is going to be more worried about the defense, especially due to the fact that this draft is stronger on that side of the ball when you're looking at the top guys.
And where did John Lynch go to school? Stanford. Soloman Thomas? Stanford.
Jamal Adams – #3 Overall Pick (+300)
The Bears have sucked for a while now at safety, although they suck most places on defense, so they could go anywhere on this side of the ball.
What could throw a real wrench in either of these plans is if someone trades up for Trubisky. Either team could take QB themselves, but it doesn't seem like that'll be the play. But once again, if someone takes Trubisky this early, it's only good news for the Watson play.
Another wrench? Adams going second and Thomas going third, which would be a real freaking bummer, I gotta tell ya.
Alabama Players Selected in First Round – Over 4.5 (-140) – 2u
It's a lot of juice to give up, but I have no idea how this isn't going to happen.
Jonathan Allen, OJ Howard, and Marlon Humphrey are absolute locks. Reuben Foster is a 99% lock, with the only hitch being the slightest chance that playing the "do you know who I am?" game with the piss-cup lady at the combine turned everybody away. Cam Robinson is probably the least first-round worthy, but still very first-round worthy and he's the best OT in a weak OT class, which is a high priority position in the league.