THE FORMAT
Only 8 of 13 teams make the field, which I love. The Top 4 get byes and the Top 2 get double byes, which I also love. All games are played on a neutral floor in Katy, TX. Starts Wednesday and is done by Saturday.
First three rounds are on ESPN+ and the championship is on ESPN2 Saturday night.
THE BRACKET
Since I realize that Southland Conference logos might not be as universal as, say, the ACC, here's the list of teams by seed:
1) Sam Houston State
2) Abilene Christian
3) Southeastern Louisiana
4) New Orleans
5) Lamar
6) Texas A&M Corpus Christi
7) Central Arkansas
8) Houston Baptist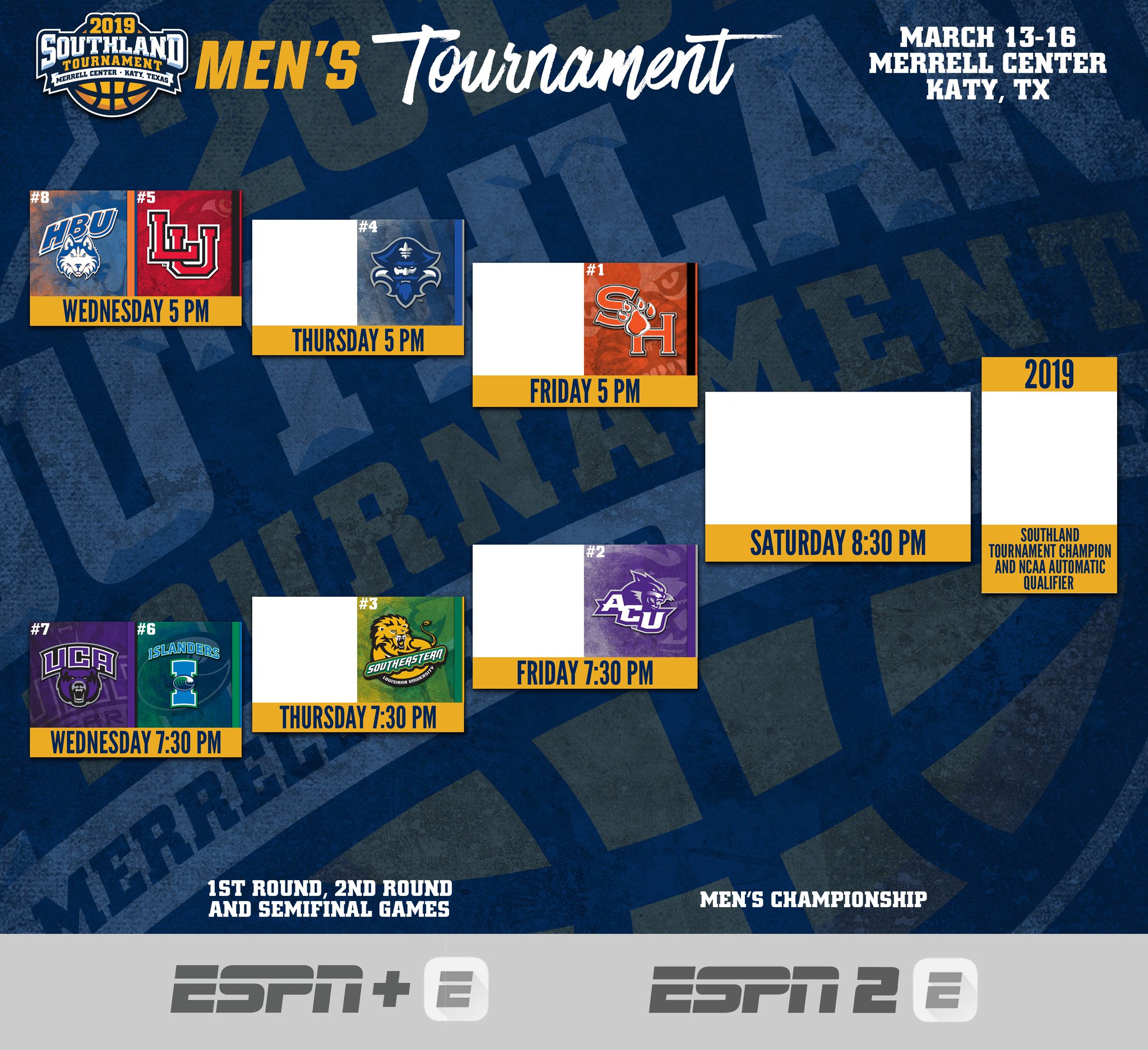 THE ODDS
Favorites
Sam Houston State +120
Abilene Christian +125
Other Contenders
Lamar +700
SE Louisiana +1050
Darkhorse Candidates
New Orleans +1700
Texas A&M CC +3000
Houston Baptist +7500
Central Arkansas +8000
Unfortunately Irrelevant
None. This is what happens when you trim the fat.
WHO TO BACK
NCAA Bracket Maximizer
Sam Houston State seems like the fairly obvious answer here. Abilene would've been appealing, too, but they kicked off two of their starters in February and don't have near the potential for the upset that they did before the dismissals.
The Bearkats of SHSU can absolutely shoot the lights out and if they draw a team like Virginia that also likes to play a halfcourt game, they could make things interesting if they start to make some shots.
SHSU did play some quality competition in the non-con and I always like that so it's not a complete competitive shock to them if they get in the dance.
Best Bet
SE Louisiana +1050
I don't know if you noticed, but I've bet on the Lions like 10 times this year. Some might call it an addiction, but they're 12-3 over their last 15. They've got two of the best players in the league in Marlain Veal and Moses Greenwood. They're good on both ends of the floor. They're relentless on the offensive glass and most of the guys in their rotation can shoot it.
They have to play one more day than the favorites, but I like that they're on the same side of the bracket with Abilene, who's not at full strength. They just won at Abilene a couple weeks ago. SHSU would still be a pretty formidable opponent in the championship, but I think they can stick with them and maybe pull the upset.