Once again, I'm picking every over/under regular season win total for all 130 schools in college football. I'll try to keep the odds/injuries/suspensions as current as possible, but I'm doing this in pieces, so it is what it is.
1* through 5* based on confidence. I'll be betting anything 3* and higher.
SEC: West / East
Big Ten: East
Nebraska – under 8.5 (-110) – 3*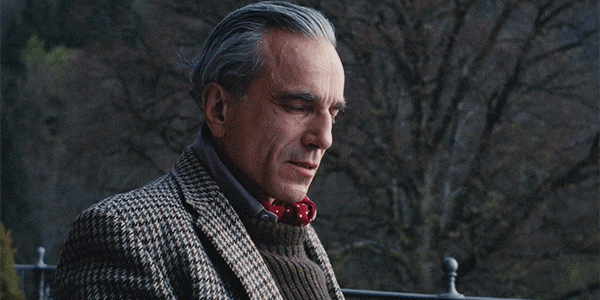 Alright, let's do this. We're going to break this down from three different standpoints: facts, pro-Nebraska, and anti-Nebraska.
Facts: Nebraska went 4-8 last year. They have 12 starters returning, which is right around average. They beat Bethune-Cookman (an FCS team), Illinois, Minnesota, and Michigan State (all at home). Illinois and Minnesota had the two worst records in the Big Ten West (Minnesota tied with Nebraska at 3-6) and Michigan State was injury-ravaged and the only stat Nebraska won decidedly was field goal kicking (the only points scored were field goals). They lost home games to Colorado and Troy. Leading rusher Devine Ozigbo and leading receiver Stanley Morgan are gone, as are five of the top six tacklers from last year's defense.
Pro-Nebraska: In Scott Frost's last job, he took over an 0-12 team, made them 6-7 the first year, and then went 13-0 in his second year. While they only went 4-8 last year, Nebraska also played Ohio State and Iowa to the wire on the road at the end of the season. Adrian Martinez has the potential to be the best QB in the conference. This is a fact, but technically an opinion: Nebraska's draw from the East last year was @ OSU, @ Michigan, home against MSU. Their draw this year from the East is: home against OSU and Indiana and @ Maryland. It's a decidedly easier draw this year.
Anti-Nebraska: Just because Scott Frost made a super-significant jump in Year 2 at UCF does not mean history will repeat itself in an ever-competitive Big Ten West. Last year, Nebraska caught Minnesota in their second straight road game, a week after the Gophers traveled to OSU. Minny also got boat-raced at Illinois a couple weeks later. The week after the Huskers gave up 35 points and 509 yards to Illinois in a win, the Illini lost 63-0 to Iowa. The MSU win deserves an asterisk, the Spartans had a ton of injuries, the weather was terrible, and it really only came down to field goals. Sure, they competed at Ohio State, but OSU lost by 29 the week before to Purdue. The new Husker starters this year aren't decidedly more talented than the guys they're replacing.
MLP's Thoughts: Could Nebraska win 9+ games this year? Absolutely, yes. Is it more likely that they win 8 or less? Absolutely, yes. I understand the excitement over Nebraska this season…to a point. It's got a little outlandish. They were picked by the media to win the West. It's possible, but there are a lot of really good coaches (and programs) and all of them – even if by only one year – have been proving it longer than Scott Frost. When you look at it from all angles, Frost is the big reason Nebraska is getting picked to win. They lost to four of the teams picked behind them last year – two of them by two scores or more – and they don't have an experience advantage. Martinez is awesome, but I never like taking an over when it's heavily reliant on one player (call it the Justin Herbert rule). Martinez missed one game last year and it was the lost to Troy.
Wisconsin – over 8 (-150) – 1*
It's hard to bet against Wisconsin at this number due to their consistency as a program, but I can't remember so many questions around a Badger team. Add in a schedule that appears to be littered with potential one-possession games and it makes for a tough projection.
The #1 question offensively is obviously at quarterback. Alex Hornibrook was mostly awful after September last year and now he's transferred to Florida State. Jack Coan had a couple decent games to finish the year, but it was clear that the coaching staff really only wanted him to pass when it was absolutely necessary. Coan did make some huge throws in big moments in his start against Purdue.
Coan has the edge heading into a four-way training camp battle for the starting position. It seems most Badger fans would prefer five-star freshman Graham Mertz would win the job, but it's tough knowing what to expect.
UW also has to replace four starters from their O-Line last year. That's never easy – especially when two of them were drafted – but all of the guys stepping in have played a lot and the line here is pretty much always good. It helps that they'll be blocking for the best RB in college football, Jonathan Taylor.
The defense loses four of their top five tacklers. They had quite a few injuries last year, but they regressed in almost every way last year, especially in the front seven. They only had 19 sacks, less than half of the amount they registered the year before. It was also the first time they've given up more than 4 YPC in forever. Naturally the PPG allowed rose quite a bit.
You can pencil in home wins against Central Michigan and Kent State. Outside of that, it's gonna be a grind. They open on a Friday night at South Florida. They have to play Michigan, Ohio State, and Michigan State out of the East. They have Nebraska and Minnesota on the road. Iowa is always a tough game, but at least it's at home. They also get Purdue at home, but that's been a one-possession game the last two years. Illinois has been a doormat for the Badgers, but the Illini at least have the potential to compete this year and the game is in Champaign.
Iowa – under 7.5 (+115) – 1*
Iowa's # of regular season wins since 2008: 8, 10, 7, 7, 4, 8, 7, 12, 8, 7, 8. That's a 4, four 7s, four 8s, a 10, and a 12. They basically score the same every year and give up the same every year. They've returned somewhere between 5 and 8 starters on each side of the ball each of the last seven years.
What I'm getting at is Iowa doesn't really change that much. The one year they only won four games (2012), it's true that the offense was bad, but they were 2-5 in close games. Statistically speaking, the two years they had double-digit wins look a hell of a lot like all those seven and eight win seasons. The big difference was they went 9-2 in close games in those two years.
The offense will likely fit in to the typical Iowa range of scoring, but it'll also likely be near the bottom of the range. A lot is riding on Nate Stanley. The TE duo of Hockenson and Fant are gone, as is his top WR. The running game hasn't been much to write about for years now. They're steady, but I wouldn't exactly call it a weapon.
They lose their top four tacklers and a couple of their top pass rushers. They do return AJ Epenesa, who might be the top DE drafted next year. That lessens the blow of technically not returning any starters on the line. As usual, they've got plenty of playmakers in the secondary.
The schedule to me looks like four wins, a likely loss, and seven toss-ups.
Minnesota – over 7.5 (-130) – 2*
At times last year, Minnesota looked like the team that should be building all the buzz heading into this year. At times, they also looked like a team that should be in the cellar of the Big Ten.
But in reality, you could say that about nearly anyone in the country. Almost every team plays 8-10 games at a typical level, one or two games above that level, and one or two games below that level.
Minnesota was a little different. They played about six at a typical level, three above it, and four below it. This is a team that lost by 24 to Illinois, beat Purdue by 31 the next week, lost at home by 10 to Northwestern the following week, and concluded the run by beating Wisconsin by 22 in Madison on senior day. It was only the second time in PJ Fleck's two years that the Gophers won a road game.
Obviously the hope for Minny this year is a little more stability. It helps that every relevant skill position player is back on offense. QB Zack Annexstad just got a significant foot injury, but it was likely that Tanner Morgan was going to be the starter anyway.
The defense also returns seven starters, but do lose their top two tacklers. Joe Rossi takes over as full-time DC this year after getting promoted toward the end of the year. After Rossi took over last year, the Gophers only gave up 14.8 PPG against four bowl teams.
I'm not sure when Minnesota scheduled the Fresno State series, they were expecting the Bulldogs to be at the level they are, but the Gophers will go to Fresno in Week 2. Fresno does lose a ton of production from last year. The Gophers do get a nice draw out of the East with home games against Penn State and Maryland and a road trip to Rutgers.
Purdue – under 7 (-115) – 1*
It's hard to know what to expect from Purdue this year. Looking at the roster the past couple of years, no reasonable individual would've predicted them to go to back-to-back bowl games. But Jeff Brohm exceeded expectations and they've gone 13-13 the past two years. Brohm has also recruited at a much higher level than the previous regime, which has only propelled the expectation machine even higher.
But based on the lack of experience on offense, the increasing difficulty of the Big Ten West, and the challenging non-con schedule, a .500 season would actually be a pretty good season. It just may not be viewed that way.
Only three starters are back on offense. David Blough is gone, but Elijah Sindelar has started eight games in the past and generally does pretty well if he can limit turnovers. The two leading rushers are gone and RB is a big question mark. The offensive line is pretty much always a question mark at Purdue and this year is no different with three starters being replaced.
The defense should be much better with nine starters returning and some talented freshmen that should see the field and a couple may start. They add in DC Nick Holt's son, Ben, to the LB group. Ben had 116 tackles at WKU last year.
Purdue opens with a dangerous Friday night game at Nevada and follows it up with home games against Vandy and TCU to complete the non-con. That's a tough one to predict. It could be 3-0. It could be 0-3 again. They do get a pretty good draw out of the East with home games against Indiana and Maryland. They won't have much of a chance at Penn State, though. Outside of that game, it might be 11 toss-ups.
Northwestern – over 6.5 (+110) – 3*
I think there's a lot of reasons to be optimistic about the Wildcats this year. If you look at last year in a vacuum, you'd probably come to the conclusion that Northwestern was the luckiest team on the planet. They pulled some rabbits out of hats and somehow went 9-5 and played in the conference title game while only averaging one more point than they gave up. But this is kind of what Northwestern does. They have an impeccable record in close games under Pat Fitzgerald. They went 10-3 in 2016 despite averaging 19.5 PPG.
Clayton Thorson moves on after setting the Big Ten record for 53 starts at QB. That hurts continuity, but they might actually improve in the passing game. Thorson had plenty of experience, but throwing for 6.5 YPA, 17 TDs, and 15 INTs isn't exactly irreplaceable. Especially when the incoming replacement is formerly the #1 ranked QB recruit in the country.
Isaiah Boswer is back at RB. He was rushed into duty as a freshman after Jeremy Larkin retired and should be better off for it this year. The O-Line needs three new starters, but after giving up 36 sacks and only gaining 3.1 YPC on the ground, it's not a huge loss.
The top five tacklers are back on defense and so are the top pass rushers. Paddy Fisher is one of the best defensive players in the league. The secondary loses a couple playmakers, but JR Pace is a stud at safety. They should be one of the best defenses in the league again this year.
The opener at Stanford isn't ideal, but certainly not a guaranteed loss. UNLV and UMass at home should be easy victories. They draw home games with MSU and OSU out of the East, along with a road game at IU.
Illinois – under 4.5 (-120) – 1*
The Illini made significant strides last year offensively, but went the opposite way on defense. They had a couple of great games, but still ended up just 4-8.
The offense could continue the upward trajectory, but QB is a question mark. The Illini have a couple of solid options between Michigan transfer Brandon Peters and stud freshman Isaiah Williams. Peters has been in college football much longer and known as a better passer, but the offense would be a little different than the one they found success with last year. Williams fits much closer to the dual-threat mold that AJ Bush and MJ Rivers ran last year, but he is a true freshman.
Whoever wins the job will be surrounded with experience. Reggie Corbin is back at RB after running for 1,000+ yards last year. Four of the top five pass catchers are back and so are four starters from the O-Line.
10 starters are back on defense and there are a couple of Power 5 transfers to boot. Lovie Smith is taking over as the DC this year. We'll see if it pays off. It helps that there's really only one way to go after giving up 39.4 PPG last year.
BEST BET TO WIN BIG TEN
Penn State +1800
To repeat a couple of points from yesterday's blog, they've lost six conference games in the last three years and four of them have come by a combined nine points. They avoid going to Michigan this year, which has been their house of horrors. They have as much or more talent than anybody in the league and yet you can grab them at 18-1.