Welcome to the first installment of the 2020 Overvalued, Undervalued, or Properly Valued series.
These rankings are based on the Final Four Index (FFI). The premise is ranking teams based on their similarities to the most successful tournament teams (those that reach the Final Four). The tournament is a different animal and the FFI measures teams in a tournament context and less so on a game-to-game basis like most analytical measures do.
This is an interesting year and may provide some opportunity where a darkhorse or longshot actually has a chance to win it all. The analytics match the narrative that there really aren't any great teams this year. If you look at KenPom, this year's best team (Kansas) would've ranked sixth last year. In the FFI, there are only two teams with a rating over 100 this year (although that will go up as teams' SOS go up). There were nine last year.
Also, something worth noting this year: the national average for offensive efficiency is 101.2, the lowest in the history of KenPom's website (est. 2002). It's been at least 104 for the last six years.
I'm not the smartest guy in the world, but it seems that a lot of the reduction in offense can be attributed to the deeper three-point line. Teams are still taking a ton of them, but they made percentage is down over a full percent from last year and nearly two percent from 2018.
I say this because I adjusted the rankings last year to account for the three-point renaissance of 2014-2019 that resulted in quite a few teams bucking historical trends and riding threes to the Final Four.
Is that over now? Are three-heavy teams back to being stay-aways? I have no idea. Here's the rankings.
---
Full disclosure: all of the data was gathered on Wednesday night and some teams have played twice since then. Things change. I only run data on teams that are seeded 1-11 on Bracket Matrix. Those teams were also picked Wednesday.
The odds were grabbed off of DraftKings on Thursday. What I didn't know at the time is that DK doesn't offer any odds on teams from New Jersey, so I grabbed those from Sportsbook.ag for Seton Hall and Rutgers.
The ranking on the left is based on where the odds suggest teams are ranked. The ranking in the parentheses are obviously the FFI.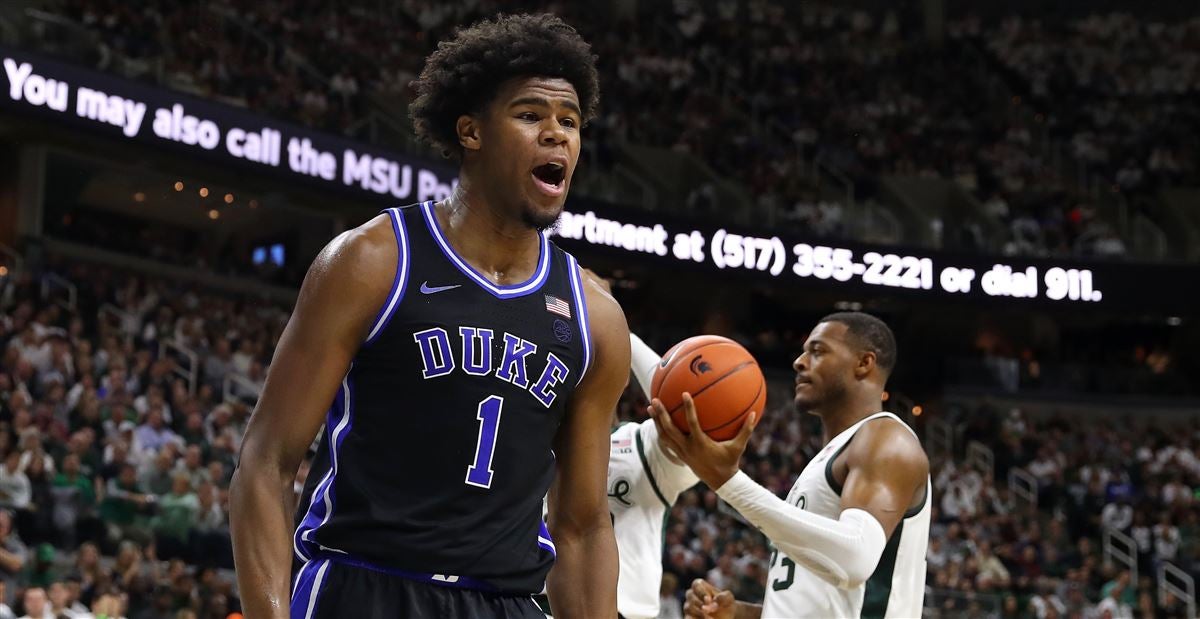 Properly Valued
T2. Duke +1000 (FFI: 2)
The Blue Devils are the only current team that is Top 10 in both offensive and defensive efficiency. Kansas is the only other team that is Top 20 in both.
Vernon Carey might be the National POTY, but riding a freshman big isn't the easiest way to win a national title. They've got other talent, but they need their backcourt to be healthier than they have been lately.
T2. Kansas +1000 (FFI: 1)
As mentioned, the Jayhawks are the only other team to be Top 20 in both offensive and defensive efficiency so far this season. They were able to survive the road trip to Oklahoma without Devon Dotson, but we've seen recently that they struggle when Dotson does. He's struggled offensively a few times lately and it's led to a 1-2 record and 55, 55, and 60 points scored as a team.
The good news is that this might be the best defensive team that Bill Self has ever had in Lawrence.
T5. Baylor +1500 (FFI: 6)
Resume-wise, the Bears might be the best team in the country. The lack of fanfare probably has a lot to do with several of their best players being low-profile transfers.
But it's hard not to notice a team that rolled through Allen Fieldhouse about as easily as they rolled through a road game at Coastal Carolina.
In typical Scott Drew fashion, the Bears are almost over-reliant on second-chance opportunities on offense. But on the flip-side, this is the best defensive group he's had.
T5. Michigan State +1500 (FFI: 3)
The flaws for the Spartans were clear to see a week ago at Purdue: this team really needs transition points to succeed and it's also one of Tom Izzo's worst shooting teams in a while.
But it's still an Izzo team, which means they'll be a tough out no matter what when it matters. They also have one of the best guards in the country in Cassius Winston.
T9. Butler +2000 (FFI: 12)
The Bulldogs have one of the most underrated backcourts in the country. Kamar Baldwin is one of the best guards in his own right, Aaron Thompson gives them another ball handler/driver/passer, and Sean McDermott is an elite shooter.
Defensively they're very good, but a lack of a legitimate rim protector is noticeable and probably not a fixable problem. Derrik Smits will help some, though.
13. Auburn +2500 (FFI: 11)
A rather weak schedule the first two months revealed itself a bit with the back-to-back blowout road losses, but the Tigers are still a Final Four contender again. Last year's offensive DNA – shooting threes whenever possible – hasn't quite left this team, but if this team stopped settling so much, they'd be better off.
T15. Arizona +3000 (FFI: 15)
Not surprisingly, the young, talented Wildcats are a nightmare to deal with in Tuscon and pretty beatable anywhere else. It's hard to take them too seriously until that trend starts to change.
T18. San Diego State +3300 (FFI: 20)
The Aztecs are the only unbeaten left and although the SOS isn't very high, you can't write them off as a mid-major pretender, especially this year. They already have three wins over teams who are likely (as of now) to earn at-large bids to the tournament and all three of those wins were away from their home floor.
T21. Florida State +4000 (FFI: 17)
It's a pretty typical Florida State team. They've kinda quietly only lost two games and played the majority of their toughest opponents away from Tallahassee.
23. Penn State +4500 (FFI: 27)
The Nittany Lions are like a lite version of a Final Four team. They're decent on each end of the floor, but aren't great at either. They haven't shown much away from home since November. They'll have plenty of opportunities though in the Big Ten.
T26. Colorado +6000 (FFI: 22)
I love the Buffs and they've started to improve on two of their biggest offensive flaws: turnovers and scoring inside.
T26. LSU +6000 (FFI: 28)
Our first half-team of the blog. An elite offense, but one of the worst defenses you'll see in this list. Not the most impressive resume at the time right now.
T26. Marquette +6000 (FFI: 32)
We go from a half-team to a largely one-man offense in Markus Howard. He's enough to scare a 1 seed in a second round matchup, but it's been proven over his career that the best teams usually find a way to overcome Howard's prowess on a neutral floor.
T26. Purdue +6000 (FFI: 31)
One of the best defenses in the nation, but a frequently miserable offense away from Mackey Arena. Realistically, the first weekend is probably their ceiling, if they make the tournament at all.
T39. Indiana +8000 (FFI: 44)
Same conference, same state, and the same issues scoring away from their home floor.
T39. VCU +8000 (FFI: 40)
I don't go through every team sheet, but I'm having a hard time figuring out why VCU would even be in the tournament right now. That's a lot of weight on narrowly beating a pretty mediocre LSU team at home two months ago.
T46. Oklahoma +10000 (FFI: 46)
Just lost by 14 at home against Kansas without Devon Dotson, so I'm having a hard time picturing it.
T61. Georgetown +12500 (FFI: 43)
Just making the tournament would be an accomplishment for the Hoyas.
T61. Virginia Tech +12500 (FFI: 45)
Would probably be a pleasant surprise just to make the dance in Mike Young's first year after they lost just about everything off last year's rotation.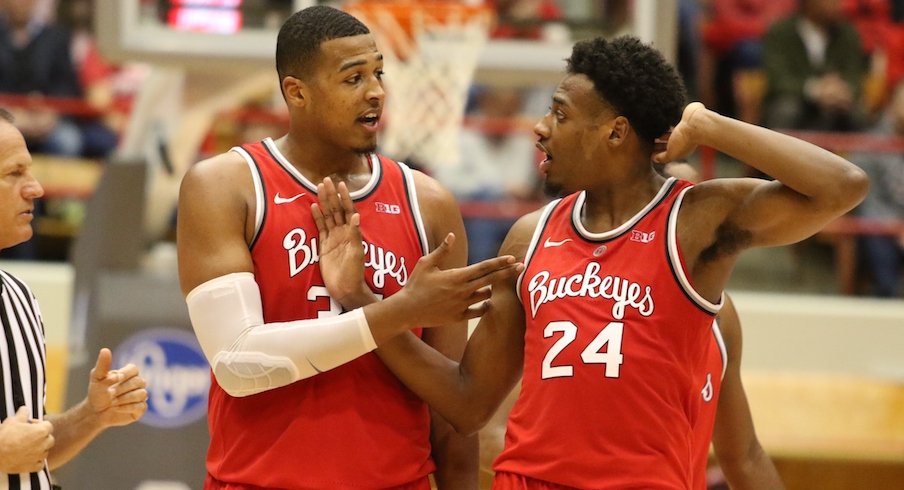 Slightly Overvalued
1. Gonzaga +900 (FFI: 5)
No surprise the Zags are one of the best teams in the country again, but putting them as the slight "favorite" over the rest of the country is probably a bit too far. Most years, they wouldn't be good enough defensively yet, but who knows this year? They've got a really diverse offense, length, and a really solid eight-man rotation. But the annual question remains: can Killian Tillie stay healthy?
T5. Ohio State +1500 (FFI: 10)
The offense is slowly melting off the map and it's resulted in losing five of six. That blowout road win at UNC put them on the national map in early December, but obviously that's lost a lot of luster in 45 days.
T24. Florida +5000 (FFI: 39)
Florida does seem to be trending up. The offense has been good for six straight games and it's not just one guy. They're getting contributions everywhere and it seems to be a different guy starring every night. Worth keeping an eye on.
T24. Texas Tech +5000 (FFI: 37)
Last year this time they were in the "Highly Overvalued" category because their offense was pretty awful. It got a lot better and they nearly won a national title. They need a similar transformation.
T26. Creighton +6000 (FFI: 36)
Creighton can score, but can't defend. The story of the Greg McDermott era. It's a fun era, for the record.
T26. Houston +6000 (FFI: 35)
This is a bit of a rebuilding year for Kelvin Sampson. Last year's team was a legitimate contender to make the Final Four. This year's team probably isn't because they have too many defensive lapses, but they're an exceptional rebounding team when you consider they don't start a single guy over 6'7″. I'd buy stock in the 2021 Cougars.
T26. Wichita State +6000 (FFI: 38)
I write this as I watch them complete a 25-point first half at home against Houston. A half that kind of summarizes what their issues are going forward. Right now the Shockers need defense to create offense for them and it's tough sledding if they don't get out in transition.
T26. Xavier +6000 (FFI: 41)
They're not very good right now.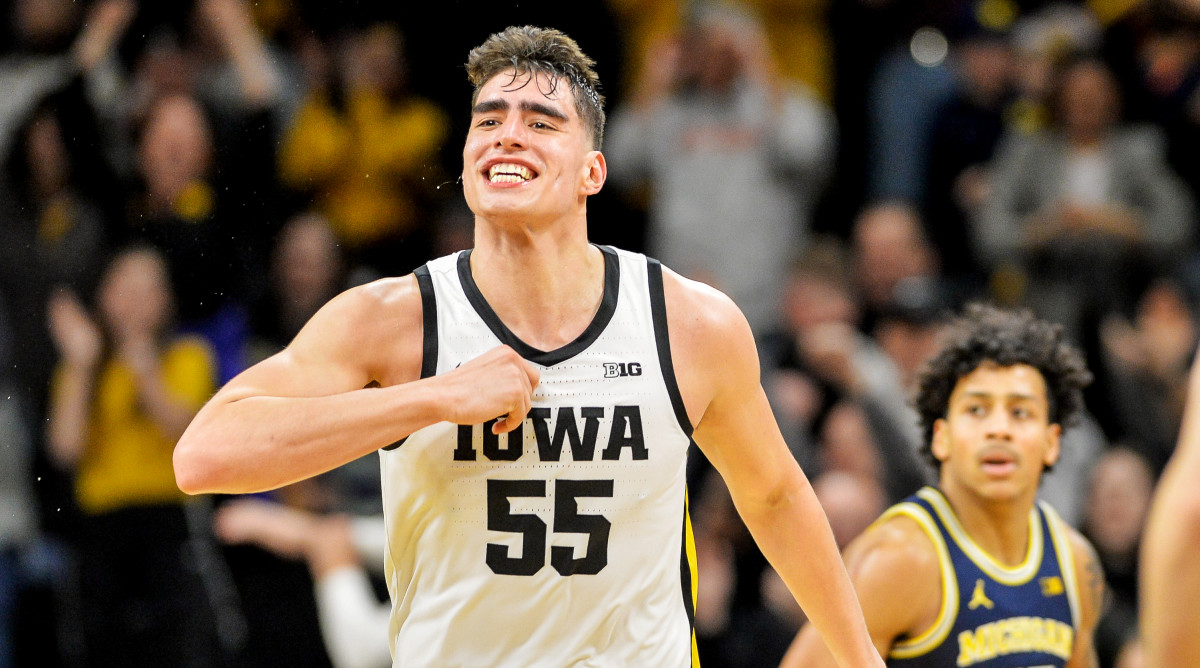 Slightly Undervalued
T26. Iowa +6000 (FFI: 18)
Defense does not live in Iowa, but the Hawkeyes can score any way you want it. They don't seem to miss Jordan Bohannon much, which isn't all that surprising, given that he was a sieve defensively and they've got enough skill to score a ton. It also helps that Luka Garza has turned into one of the favorites to win Big Ten POTY.
T39. Saint Mary's +8000 (FFI: 25)
Hard disagree with the rankings, but whatever. They've recently lost to Pacific and Santa Clara.
T39. Wisconsin +8000 (FFI: 26)
Adding Micah Potter a month ago may be a difference maker for the Badgers. Scoring was a big issue and adding a guy that can make threes, free throws, and buckets down low is a shot in the arm. Another team worth tracking.
T46. Stanford +10000 (FFI: 33)
The Cardinal are quite an interesting case study in analytics. They're 15-3, but they've played a horrible schedule. Their offensive EFG% is 4th in the country, but somehow only have the 97th best adjusted offense. Usually there's a pretty strong correlation between the two. The disparity is partly due to the schedule, partly due to the lack of second chances they give themselves, and partly due to their frequency of never giving themselves a first chance (they turn it over a lot).
On the flip side – in spite of the bad schedule – Stanford still ranks 15th in adjusted defensive efficiency.
60-ish. Rutgers +12500 (FFI: 29)
Laugh if you want, but Rutgers is probably going to comfortably make the tournament this year and they're bringing their elite defense with them. The Scarlet Knights are clearly much better at home, but they've got enough guard talent to make things scary for a high seed in a potential second round matchup.
T61. BYU +12500 (FFI: 21)
They really need Yoeli Childs back to really be a factor, but we champion any team that launches threes and makes 40% of them.
T69. Illinois +15000 (FFI: 34)
As soon as I start to think Illinois might actually be pretty good, they struggle to put away Northwestern and Rutgers in back-to-back home games.
Highly Overvalued
T2. Louisville +1000 (FFI: 13)
As I begin to write this, they're up six at Duke with four minutes to go, but whatever. Things are always fluid. They have just recently struggled with Notre Dame and Pitt in addition to getting semi-blown out by Florida State and Texas Tech.
Some people love them, but aside from a home win over Michigan, their best win is probably that road trip to Notre Dame.
Update: The just won at Duke, which makes the timing of this blog very unfortunate. In defense of the rankings, David Johnson was averaging 3.7 PPG, 1.7 RPG, 1.0 APG, 0.2 BPG, and 0.1 SPG heading into the game and he put up 19, 4, 7, 2, and 3. That helps.
8. Oregon +1600 (FFI: 16)
And the numbers were compiled before they lost by double digits to Wazzu and snuck out a minor miracle against shorthanded Washington after trailing by 16.
I don't have a lot of trust in the Ducks. They've been down big – or at least double digits -and come back to make it a tight game or led big and had to hold on for dear life in almost every notable game they've played. Plus, they've lost to Wazzu and UNC.
They have talent, but it doesn't feel like a national championship team to me.
T9. Maryland +2000 (FFI: 19)
The Terps have talent, but they haven't done anything on the road yet and the only semi-impressive neutral site win was Marquette. Anthony Cowan is a great guard and he's had a fantastic career, but it's been a while since he's played six really good games in a row.
T11. Kentucky +2200 (FFI: 23)
The Cats are good, but they have one very obvious limitation that's pretty important in modern basketball: shooting. Cal's teams are usually growers and not showers, so I'll hold much judgement for at least another month.
T11. Villanova +2200 (FFI: 24)
The personnel has changed, but the analytical breakdown is nearly a carbon copy of last year. Nobody likes being overrated, but I think Villanova fans can sleep fine at night knowing it's because they won two titles in three years recently.
14. Virginia +2800 (FFI: 42)
This is the epitome of the natty boost because the Cavalier offense is A-T-R-O-C-I-O-U-S. ATROCIOUS.
T15. Memphis +3000 (FFI: 30)
The Memphis odds were really inflated before the season when they still had James Wiseman and they're still not at an adequate level. They still haven't beat anyone noteworthy this year.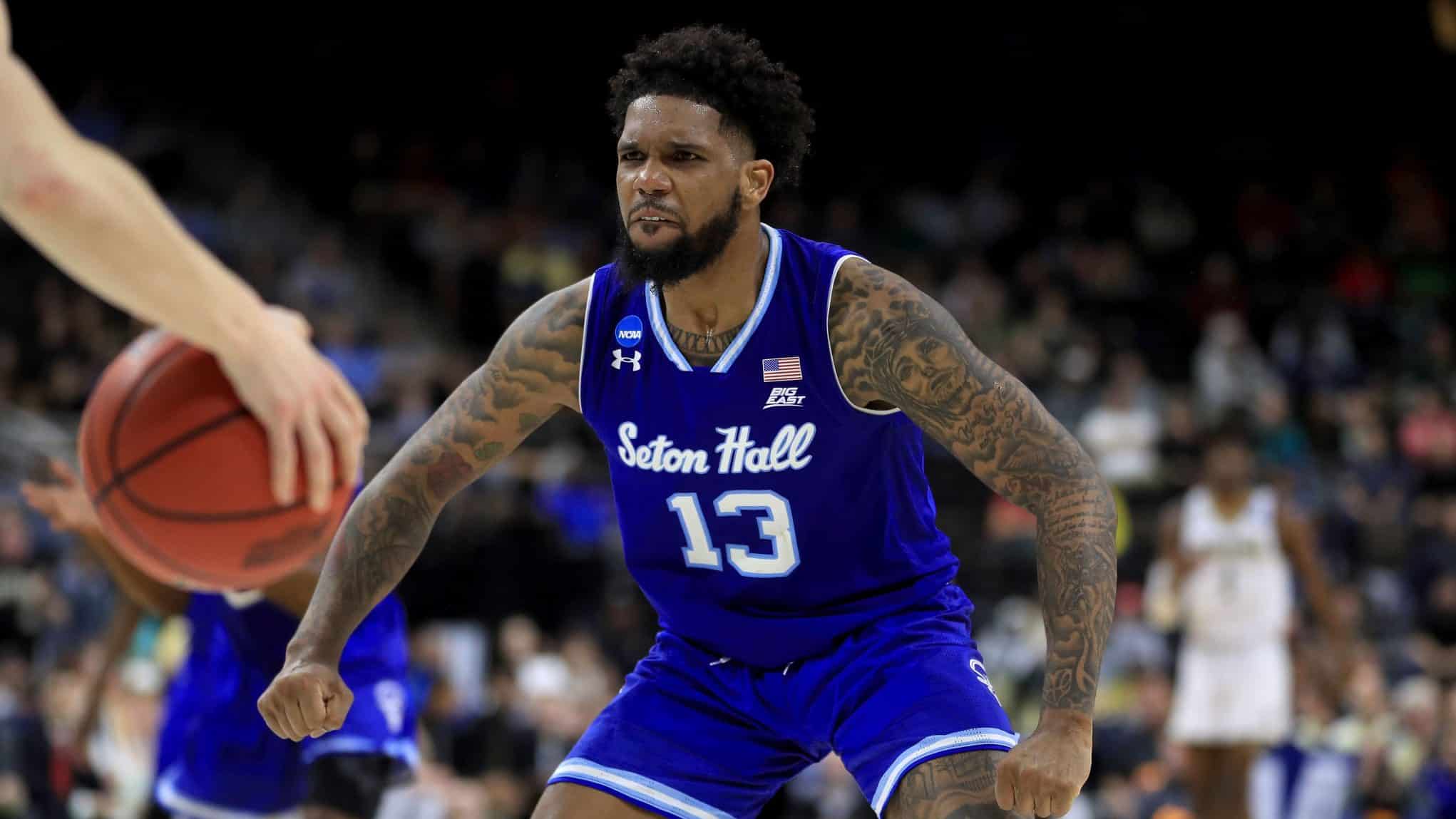 Highly Undervalued
T15. Michigan +3000 (FFI: 4)
This isn't a hill I particularly want to die on, but all six of their losses will likely end up in the Quad 1 variety and they beat the odds-on favorite by 18, so they're not as bad as it may seem lately. A big reason for that is they've played the last six games without Isaiah Livers who's their second-leading scorer and a 50% three-point shooter. Kind of a big piece.
15-ish. Seton Hall +3500 (FFI: 7)
The Pirates still don't have Sandro Mamukelashvili and they're still 6-0 in the Big East with the toughest Big East schedule so far, according to KenPom. Also, they have one of the best – the best? – players in the country in Myles Powell, one of those all-important guards people are always talking about in March. Romaro Gill was already one of the best defensive presences in the game and now he's scored in double figures for five straight games. A team to watch, for sure.
T18. Dayton +3300 (FFI: 8)
Dayton is way too good to be anybody's mid-major darling, but it's still been 17 years since they've been above a 7 seed, which means you should still root for them. Obi Toppin gets all the headlines, but this is far from a one man team. The best of their resume is behind them, but you can still score some great wins on the road in the A-10.
T18. West Virginia +3300 (FFI: 9)
Good news, bad news on the Mountaineers. Bad news: you could've gotten a way better price before the season. Good news: The price is still too low and it may get better after they played like garbage at Kansas State on Saturday.
Fundamentally, the offense isn't very good right now, but it'll improve strides if they can just start taking care of the ball. Among major offensive problems, it's probably the easiest fix. It really doesn't take talent to change.
T36. Arkansas +7000 (FFI: 14)
I'm not all-in on the Hogs, but I also don't want any part of betting against Mason Jones and Isaiah Joe. Two dudes that can go off at anytime. Joe attempts 11 threes a game, which is just the most preposterous stat I've come across this year.
Irrelevant
T21. North Carolina +4000 (FFI: NR)
LMAO
T26. Texas +6000 (FFI: NR)
Why is Texas overrated in every sport?
T36. Tennessee +7000 (FFI: NR)
Not even remotely a threat without Lamonte Turner.
T36. Washington +7000 (FFI: NR)
They were a bubble team before Quade Green was out.
T39. St. John's +8000 (FFI: NR)
Worth noting: three of the four best St. John's teams in this century were coached by Steve Lavin. They fired him after five years.
Also worth noting: the Red Storm have made the tournament three times since Mike Jarvis was fired. They've fired coaches after two of those appearances.
St. John's is not made fun of enough for their incompetence.
T39. Utah State +8000 (FFI: NR)
Compared to some other bubble teams, I feel like the Aggies should be getting more attention.
T39. Liberty +8000 (FFI: NR)
I think Liberty is good again, but they've played a horrific schedule. They're putting all their eggs in the A-Sun Tournament, I guess.
T46. Cincinnati +10000 (FFI: NR)
Gonna have to do a lot of damage this next month-and-a-half to get any at-large consideration.
T46. UConn +10000 (FFI: NR)
If "Coaches Yelling/Complaining/Completely Melting Down" was a requirement, the Huskies would be a lock for the tourney.
T46. Davidson +10000 (FFI: NR)
Low-key one of the biggest disappointments in CBB.
T46. Mississippi State +10000 (FFI: NR)
Not much to show on the resume so far, but Nick Weatherspoon might turn things around.
T46. Missouri +10000 (FFI: NR)
Between the Porters and Jeremiah Tilmon, it's just been a series of very unfortunate injury situations for Cuonzo Martin since he started.
T46. NC State +10000 (FFI: NR)
There hasn't been a good defensive team in Raleigh since Herb Sendek left.
T46. Notre Dame +10000 (FFI: NR)
Haven't beat a team in KenPom's Top 50 and they've lost to two outside of it.
T46. Oklahoma State +10000 (FFI: NR)
Good think Mike Boynton signed Cade Cunningham or this might be his last year.
T46. Utah +10000 (FFI: NR)
It's a debate on whether they're the third or fourth best team in the basketball hotbead of the state of Utah.
T46. Drake +10000 (FFI: NR)
They have to beat UNI for the MVC, which seems unlikely.
T46. Northern Iowa +10000 (FFI: NR)
The Panthers are legitimately good. The schedule hasn't been very good, but they're 16-2 and they were up 15 in both of their losses, including a neutral-site affair with WVU. Watch out for UNI.
T59. Texas A&M +12000 (FFI: NR)
This would've been a lot funnier a couple of weeks ago, but the Aggies are halfway decent now.
T59. USC +12000 (FFI: NR)
The new Big O is the only thing that keeps them respectable.
T61. Arizona State +12500 (FFI: NR)
Another Hurley that loses his mind without tangible improvement.
T61. Harvard +12500 (FFI: NR)
This should be Yale.
T61. Syracuse +12500 (FFI: NR)
A Syracuse team that can't defend? Hard pass.
T61. UCLA +12500 (FFI: NR)
They're 8-9.
T61. DePaul +12500 (FFI: NR)
Actually a team with some teeth on here. They've beaten four at-large teams already.
T69. Alabama +15000 (FFI: NR)
Getting better pretty quietly underneath Nate Oats.
T69. Georgia +15000 (FFI: NR)
Anthony Edwards is your only hope, but he's shown he's not nearly enough.
T69. Minnesota +15000 (FFI: NR)
Not horrendous.
T69. Ole Miss +15000 (FFI: NR)
Tyree is good.
T69. Penn +15000 (FFI: NR)
This should be Yale.
T69. Rhode Island +15000 (FFI: NR)
They can't throw it in the ocean.