THE FORMAT
Only the Top 4 make the field. Two day event on Yale's home floor. The semis are on ESPNU. Championship game is on ESPN2 early on Sunday.
THE BRACKET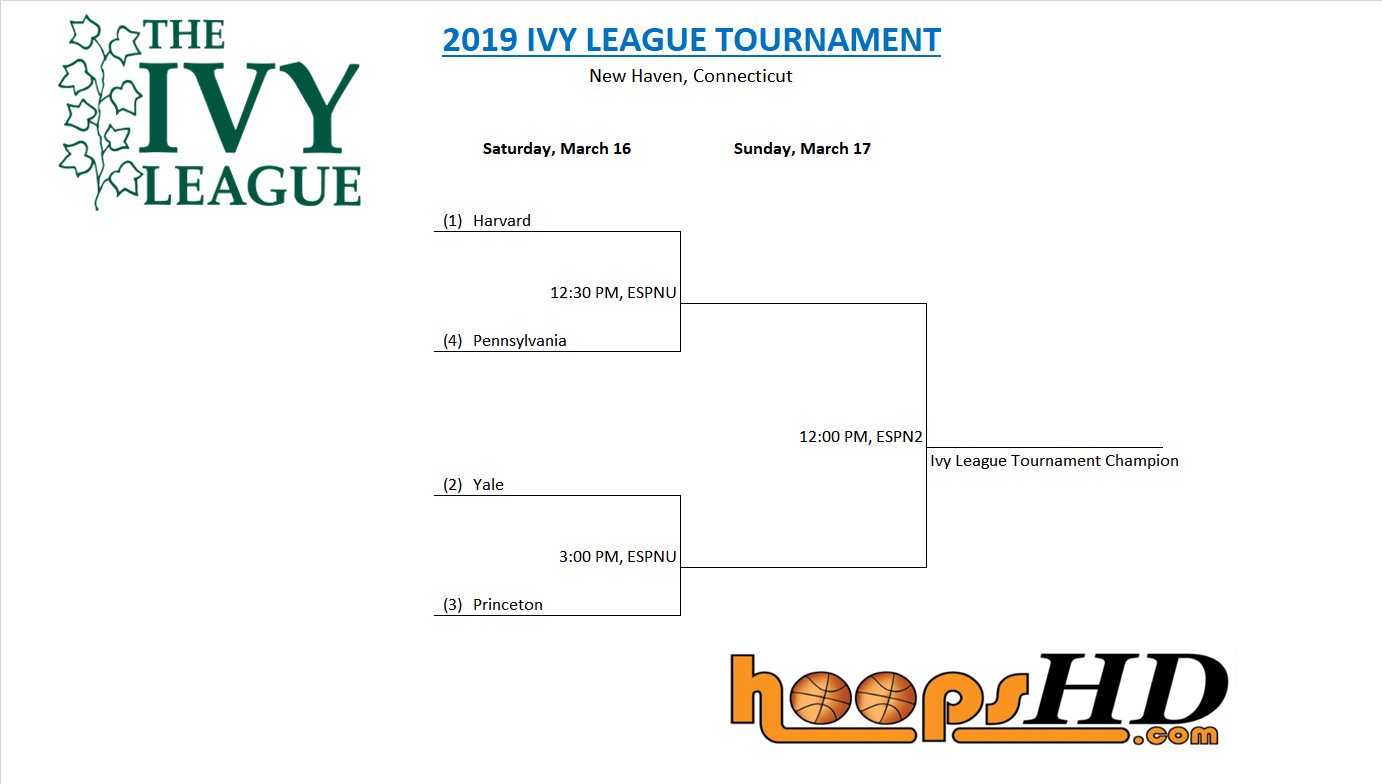 THE ODDS
Favorite
Yale -165
Other Contenders
Harvard +425
Penn +425
Darkhorse Candidates
Princeton +1350
Unfortunately Irrelevant
None.
WHO TO BACK
NCAA Bracket Maximizer
If nothing else, Yale probably maximizes the seed level based on their whole season, even if there isn't a huge difference from a talent/potential level between them and Harvard and Penn. I think they could all pull an upset in the first round, but Yale is probably the only one that could get up to the 13 line.
Best Bet
Harvard +425
The Crimson have been banged up all year and Penn rates higher in the analytical rankings, but I think Harvard has proven itself to be the better, more consistent team  since Bryce Aiken has come back and they've been dealing with those injuries the whole time. AJ Brodeur is a great player, but so is Aiken and I'll take the team with the dominant guard over the dominant big man.
Your -165 favorite has lost three of their last five.